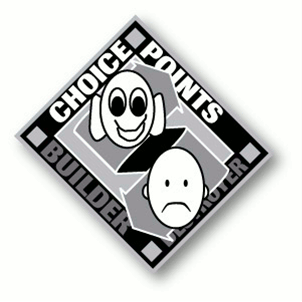 One of the things we talk about in the seminars is finding ways to identify the Builders and Destroyers in your life and then focusing on surrounding yourself with Builders. Since we can all be Destroyers on any given day, we want to not only give them a break but also inspire them to greater things. Our first choice is always to help a Destroyer feel better about him or herself and help them develop Builder qualities. We are often faced, however, with chronic Destroyers who have no intention of changing for anyone and who revel in their own negative attitudes. It often takes a conscious effort to shield ourselves from the Destroyers in our lives who merely bring down the morale of everyone they meet. The Chronic Destroyer in the workplace can be overlooked for months or sometimes even years until you are enlightened to whom they really are. Once you know the qualities of both the Builder and Destroyer, it is no longer easy to look the other way and ignore the problem staring you in the face as the Destroyer sets out to do what he does best…DESTROY. At this point of awareness, you can see that "DESTROYER" is written all over their faces and clearly identified in what they say, what they do and how they react to the Builders around them.
I was reminded of a story someone told me years ago about a creative approach to identifying Builders and Destroyers in a safety meeting. This particular morning the leaders knew something had to change or everyone's time was going to be wasted. Surrounded by disinterested employees, he knew the success of this meeting was not only at stake, but it could very likely set the tone for future training sessions.
"Everybody follow me!" he said as he began walking around the outdoor training area. His walk became faster and led to a jog. Before long he was in a full-out run and the majority of the group was charging after him laughing, shouting, hair flying in the wind. When they all stopped, he simply thanked everyone who was willing to follow, built on the energy gained in the exercise and went on with his training.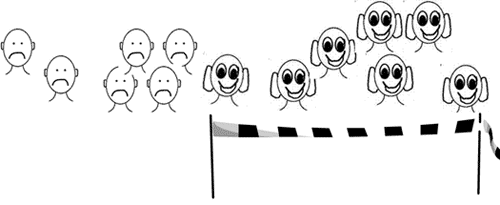 No one knew at the time how important this impromptu exercise was to the future of the company or how much it had revealed to the person leading it. What had innocently begun as a simple effort to wake up the group became the shining light not only on the Builders in the crowd but also some Destroyers who had been plaguing the company for months and in some cases even years. Reactions to his silly exercise simply pointed out what he and other leaders had not been willing to recognize and deal with in the past. As the group began to "follow," there was no question where the attitude problems were, as well as the future leaders in the company. The model Builders were up immediately and simply took off with an open mind, anxious to see what this crazy guy was up to. When he asked some afterward why they had tried to keep up, he heard, "I just wanted to follow your lead." "I'm not sure why." Another responded, "I'm a competitor and wanted to beat you." In fact, his right-hand man was running so close they were nearly touching. There was also a group that hesitated and then gained momentum and belief as more people participated. This group not only learned from the initiative of others but also realized the mistake of those who simply rebelled. They may in fact be those who benefited the most as they have gone on to become even better employees since that day.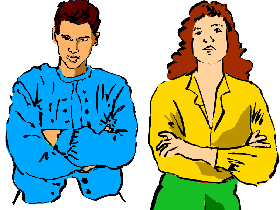 And then there were the Destroyers in the crowd. Sitting in the back, arms folded, cynical looks, negative comments and feet planted, staying put…right where they were…not going anywhere for anybody! One even left and went to the restroom. When the activity ended and everyone else filed to their seats energized and laughing at the experience, the Destroyers in the crowd slowly strolled to their seats and flopped into place.
John, our leader, had heard me speak at some point and knew that his little experiment had clearly identified who the Builders and Destroyers were. Even though the rest of the group had not yet been taught the concepts, it was glaringly obvious to everyone that the team was divided in two by the attitudes and actions they had exhibited.
The story doesn't end here, however. John and his boss didn't let the discoveries from that day fade back into to the woodwork only to be ignored and covered up or to be dealt with another day. They made a bold choice, a courageous move, a step forward for themselves as leaders and for the company as a whole. By the end of the next week, each of the individuals who had clearly identified themselves as Destroyers was gone from the company.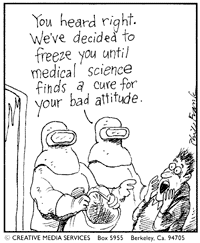 "They were people who should have been gone years before, and this experience made our decision to move on without these individuals an easier choice." The interesting thing was that it was just as obvious to those leaving as it was to the leadership there. They did not receive one claim against the company for dismissal and the entire team is now better for it.
"It's worth taking a good hard look at your people and finding out who is willing to go beyond the norm to chase you around a parking lot. Why not do something down right silly and learn from the experience?"
John has gone on to teach the entire team about Builders and Destroyers, and it is making a huge difference in culture of an already great company.