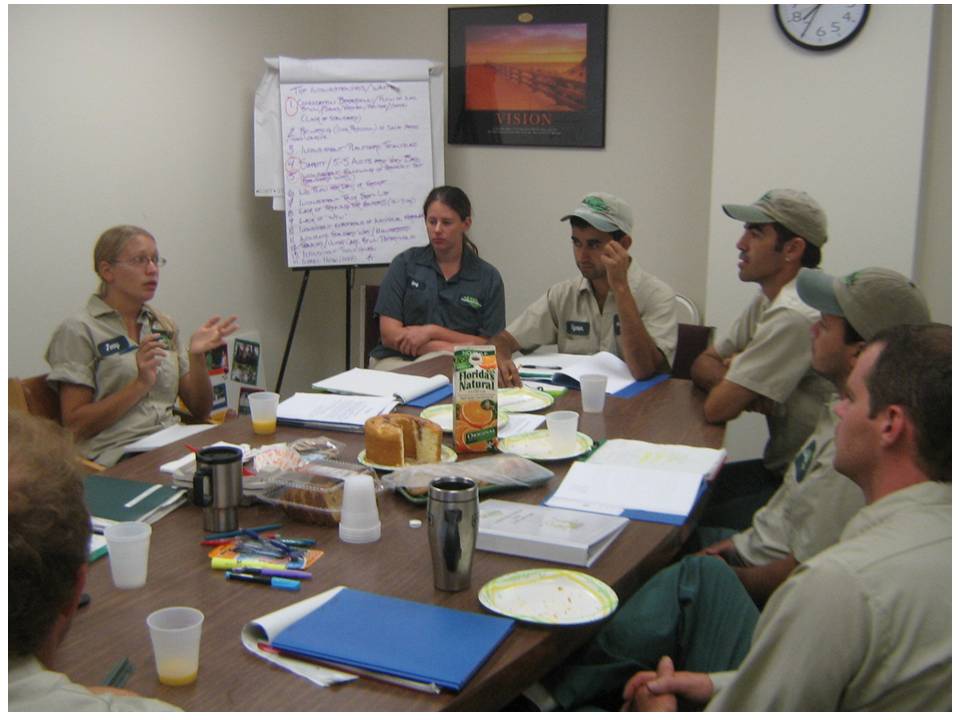 The WORKING SMARTER TRAINING CHALLENGE is a proven training strategy that helps you develop your people while driving waste from processes and adding value to the customers you serve. As you create a team of individuals all looking for ways to work more efficiently, you will enjoy improved communication and a unified vision to WORK SMARTER in everything that you do.
The WORKING SMARTER TRAINING CHALLENGE is the most unique and cost-effective way to create a culture of consistent training within your organization. The process is simple, and the results are astounding!
Over 400 organizations that range from retail to service to leisure and manufacturing have used the program to increase profitability and improve the quality of life at all levels of the organization.
If your organization is seeking to WORK SMARTER, then the Working Smarter Training Challenge is the SMART TRAINING TOOL to help you and your team create consistent positive results!
The methodology of the training, the support of JP Horizons and the relevance of the content for organizations today insure successful training and results.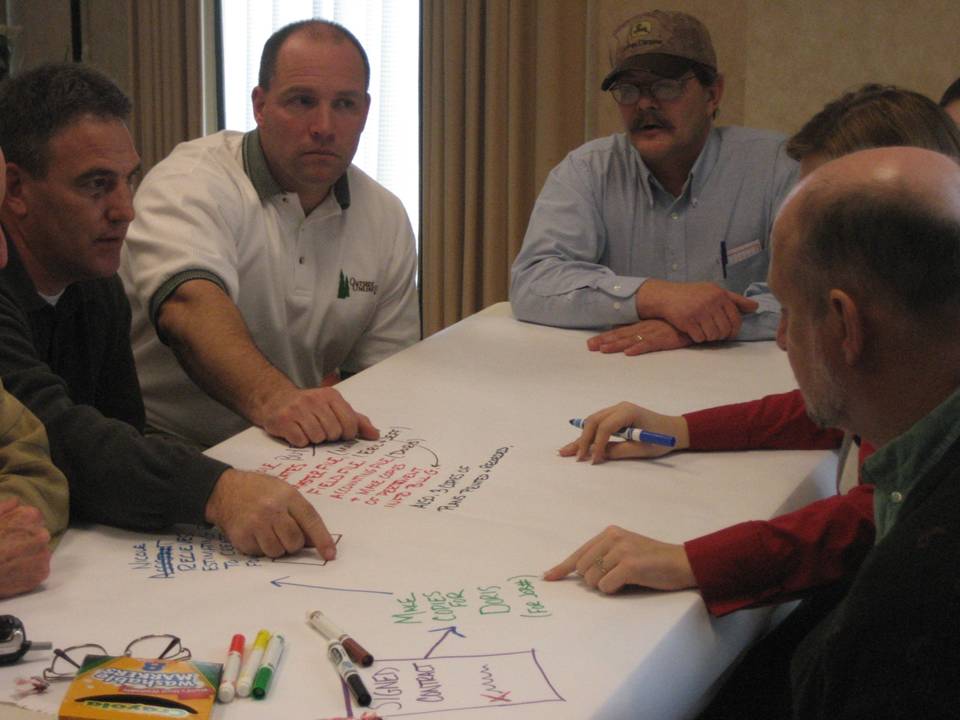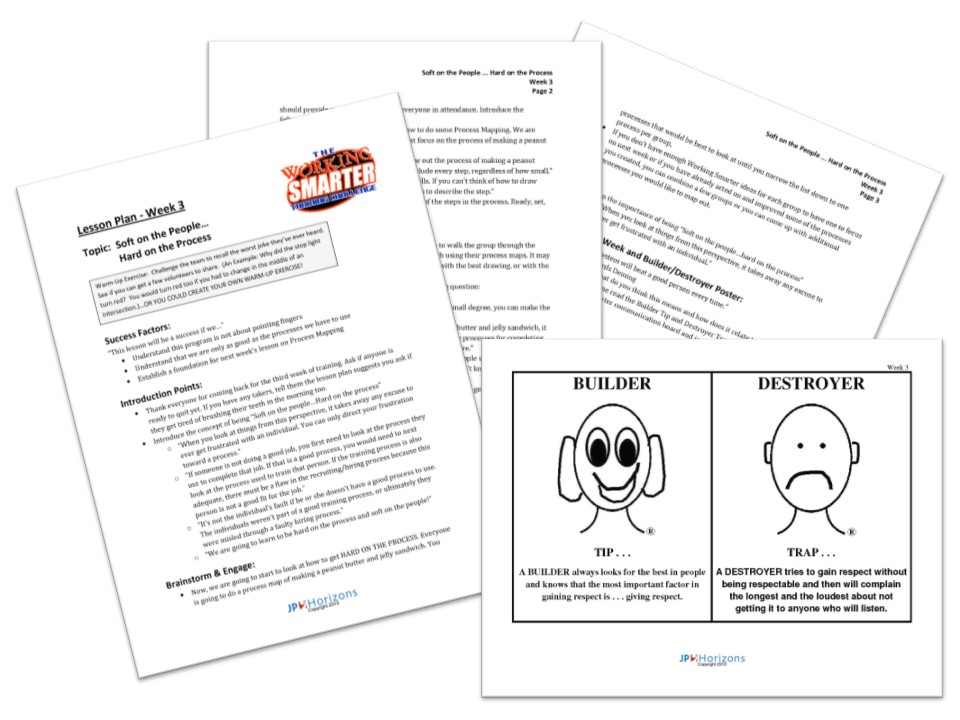 The content-rich lesson plans enhanced by audio coaching give you the foundation for a great meeting every time.
The agendas provide a natural solution for consistent training where you can hold yourself accountable.
A network of 100's of other companies gives you a vast knowledge base for better practice sharing through a variety of venues.
The ongoing support from JP Horizons provides not only decades of experience but innovative and effective coaching solutions.
The consistency, accountability, content and thorough lesson plans all enhance your company's ability to communicate and perform.
Team Cohesiveness
Personal Growth
Improved Communication
Leadership Development
Process Improvement
Customer Focused Performance
Increased Profitability